Most people have heard of Carhartt insulated pants. But did you know that they have full clothing lines for men, women and children?
Carhartt is synonymous with work clothes in Montana. I will tell you why I love them. We are blessed to be in a 'hand-me down' group. If you don't know what that means, its when when a group of families have kids that are staggered ages so the oldest kids finish with them, then hand 'em down to the next family. We are the second family, so by the time my kids get the clothes, they have been through 1 or 2 kids already. When we get Carhartt's, they cover my two, then go to the 2 cousins, then on to a friend with two. Most of the carhartt's get past the cousins and still have no holes in the knees. They are worn, faded, stained and frazzled at the cuffs, but those double-covered knees still haven't shown skin. That is impressive.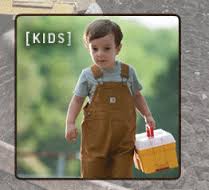 For a child's pair of jeans to survive the wear and tear of 8 little kids is amazing. We have work jackets that are made of the same material and it holds up just as well. The cuffs may fray, but wear holes are very rare. The original tan colored material is the heaviest. I have bought jackets in other colors that did wear out a bit faster, but they still wore like iron. I used them everyday, living in a semi truck and tarping flatbed loads and baling. I found the actual Carhartt site so you can see all the things that are available. Some stores carry some stuff, but this store has everything.
If you are looking for durable clothing for your family to camp out in for an extended period, this is the stuff. It is sturdy. Their tan, and most of their other colors too, are great neutral colors that blends into most any landscape. They hold up well under camping conditions and hiking through brambles don't bother them with the doubled front legs.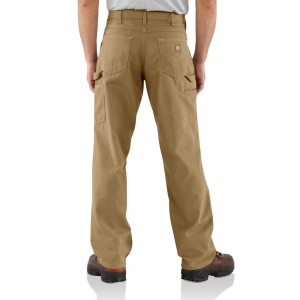 The Original Carhartt Loose Fit Dungarees
These are my favorite work pants. They are a classic. The original tan cotton duck material is a staple to cowboys, farmers, miners and loggers. In Montana, carhartt is a color…and it means tough. If you work  hard for a living, you probably own more Carhartt's than anything else. The sturdy material, heavy rivets, reinforced double legs, extra tool pockets and loose fit seat and thighs all spell comfort, functionality and durability.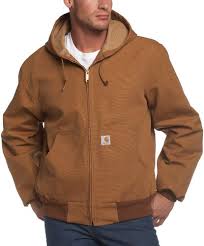 Carhartt Jackets
Carhartts come in every shape for every use. They have light jackets for extreme coverage while working in the summer. They also have winter coats that are quilted, flannel lined, with hoods and drawstrings. If you have a need, they have a coat that will work for you. Most coats have inner pockets for extra storage, and rivets in stress points.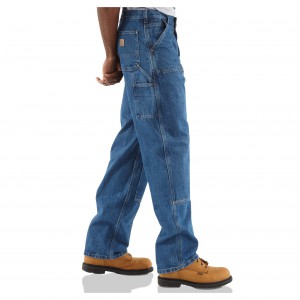 Carhartt Jeans
Carhartt work jeans are as tough as their original dungarees. With the same roominess, they allow for maximum comfort and range of motion. These qualities are essential in an emergency situation. I have a pair of quilt-lined Carhartt jeans that I have been wearing for the last seven winters.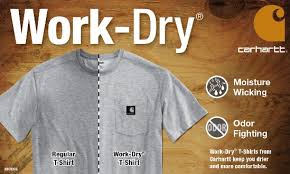 Carhartt Shirts
Now, I hear you saying that a t-shirt is a t-shirt, but these aren't. Their work shirts are heavy duty and worth every penny. They are a very durable material and are built to withstand a lot of abuse. Most have breast pockets and heavy seams.  They even wick moisture away from your body to keep you more comfortable.   If your work requires reflective safety gear, the have a line that is superb. They resist fading through many washings. If you want to be seen…these will get it done.  These shirts are all tough and ready to work for you!
Carhartt has an entire line of fashionable jeans and shirts…complete with sparkles and swirls. These clothes seem to be the same trademark quality… but in lighter more fashionable designs. They are very attractive, but not designed with heavy work in mind. If you love the Carhartt brand…and want to show it…now you can wear it for work and play!