Do you ever feel overwhelmed by the thought of prepping?  Have you considered prepping in stages? Are you confident in your choices? Most people want to do SOMEthing, they just don't know WHAT! I will share some of my ongoing projects to give you ideas.
I want to have a fully functional homestead, an awesome bug out rig, and be ready for anything…but having a limited budget, a busy life, commitments with kids and a problem with wanting to do everything at once. So I've decided to work towards my goals incrementally, prepping in stages. I decided which projects I wanted to finish. I prioritized food production.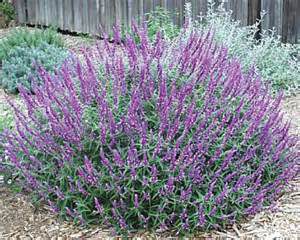 Medicinal Herb and Flower Garden
I want to have medicinal plants available all the time. I purchased books about these plants. I have started planting them into my landscaping. I also started to catalog the plants that are available in my neighborhood. There are plants in ditches and in common areas that are close. I am taking pictures of the plants that are available, printing them out and putting uses and warnings together in a binder.
Beehives
I want to have beehives, but am not ready for them right now. I've begun researching bees. I'm meeting bee people in my area who are willing to help newbies. I have begun to make my yard bee-friendly. The herbs and flowers are serving a dual purpose. I live in a relatively dry region, which doesn't provide enough pollen for bees for the whole season. I have been eliminating chemicals which are bad for people and bees. I have incorporated flowers which have low water needs and are deer resistant.
Chicken Coop
I am too busy for chickens at the moment, but I have a shed that I have insulated. I built nesting boxes on one side, and fold up roosts on the other side. I also have a small window to install for ventilation. I am in the process of acquiring posts and fencing. I have preps stored in there for now, but I am within 2 days of having a fully functional chicken coop if I need it.
Greenhouse and Gardens
I do have a greenhouse that I acquired secondhand. We moved it to our house and fixed all the broken panels. I also have several raised beds, for moving my starts into. I also have a 6 ft. fence around it to keep the deer out.   I have a drip system set up and extra pieces to expand as needed.  I have been figuring out which plants work the best in my area and which plants work in the green house.  I'm a novice gardener, but aren't we all.
Canning
I am learning to can as well. I am getting canning jars, pressure cookers, water baths and other tools at thrift stores and garage sales. I helped my dad can as a kid, but have to remember how it all works.  I'm learning from old hands and youtube.
Candlemaking
I would love to learn how to make all sorts of candles.  I did try it before with limited success.  I have gathered lots of old candles to recycle and molds.   I didn't realize there where so many sizes of wicks.   It's always a learning experience, right?!
What's on your List?
So how is your list looking? These are long term goals. I know I can't do it all at once. I have too many irons in the fire. But I am looking forward and trying to break my aspirations into bite sized pieces. We all need to have an eye on the horizon while continuing to live our best life now. It is a balance we all need to strive for.