If there was an emergency, would you be able to grab your important papers in five minutes or less?
Do you know where your papers are?
Do you know what emergency preparedness papers are?
This is a basic list of papers that you should have all together.  I recommend buying an accordion folder to hold all your originals.  You can also use a 3-ring binder with a bunch of clear covers to protect and organize your docs.  This is not hard, but it will take time.  I recommend that you get all your docs in one pile.  Then you need to scan each one one. Save each document, label it for easy retrieval, and save it into a folder created just for these documents on your desktop.  Then store the original in your accordion folder.  Do this with each document.  After all the documents, have been scanned and filed, set it aside. Make sure you have the same number of documents in your real file and your virtual one.   Buy a thumb drive, or a couple, and put a copy of your virtual file on each thumbdrive.  Then mark each one, and decide where to distribute them to.   I recommend giving one to Grandma two states away and putting one in the folder with the originals and one in a friends gun safe, at a minimum. After you have made all the thumbs you want, erase the original folder off your laptop.  You do not want copies of this sensitive info on any machine that is hooked to the internet.  These thumbs are for emergency use only.  Only trust them to people you trust with your children's future with.
Here is a list of documents that I recommend having in your file.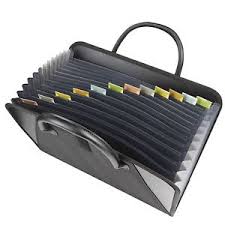 Birth Certificates
Social Security Cards
Marriage License
Deed to House
Car Titles
Diplomas
Insurance Cards and Papers (for medical, auto and home)
Inventory of Home
Vaccination Records ( for kids and pets)
List of Current Prescriptions ( medicines, machines and corrective lenses)
Tax Summary Sheet for 3-7 years
Will and Living Will
You will need these papers for each person in your home, and any dependents, such as college kids or elderly people you would be caring for in an emergency situation.  There are other documents that you might find necessary.   These might include adoption papers, divorce decrees, custody agreements, parole papers, death certificates, power of attorney papers,  conceal and carry permits and gun ownership papers.  If you own a small business, you should have incorporation documents, insurance papers and taxes for it as well.  You will need to tailor this list to fit your current situation.  I recommend that you have these papers, or certified copies, for each person who might be with you.  If you  live near family, encourage them to do this also.  It is very easy to put a copy of their desktop file onto your thumbdrive.  As long as you trust them to protect your information, it is good to have backups in different locations.
I know this seems daunting, but with all the chaos in the world around us, it is very wise to be able to beat a hasty retreat, secure in the fact that you can prove your kids and pets are yours,  your divorce is final, your taxes were paid.  You are secure if the IRS gets hacked and  returns are ruined.  You are ok if your kids' school loses their vaccination record.  I have this, and it has saved me so much hassle over the years.  It is very nice to be able to go to one place and know the papers are right there.  It is also nice for my family to be able to find these documents, if I am unavailable.  Having emergency preparedness documents will save you so time and energy later,  I hope you do this for your own peace of mind.