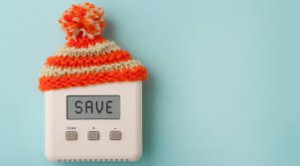 "Can I lower my electric bill?"  Questions like these send me on quests.
I've been reading and watching a bunch of these prepper shows lately.  It amazes me how out of touch some people are, in both directions really.  Some folks are clueless about how to function without every creature comfort possible.  Others are so prep minded, that it's amazing that they can function in a pre-apocalyptic world.  I never stopped to realize how much common sense and environmental wisdom my family instilled in us.  I will try to pass on these tips as I find them in my life.  They are truly simple and profound.
One of these is using passive solar energy to heat and cool  your home.  Sounds important right?  It means in the winter you open the curtains
 in the morning, and let the sun warm your house.  In the evening, you close the curtains
 to trap the heat inside. This small tip can save you money everyday.   It lowers your heating bill by leveraging a natural heat source to warm your home at no cost to you.  Why wouldn't you?
You can use the same principles to cool your home in the summer. (If it ever gets here…)
In the evening, when the outside air is cooler than the inside air, open the windows, so the hot air escapes.  In the morning, when the outside air starts to warm, close all the windows and curtains
, trapping the cool air inside.  We have an air conditioner
, the thermostat is set at 71.  Using this system, it doesn't kick on until about 4:30 in the afternoon.  We live in a two story home.  I leave a window cracked upstairs, so as the heat rises it can escape.  This prevents my upstairs from being 40 degrees hotter.
One tip:  The heavier the drapes are, the more effective this trick is.  If you don't like heavy drapes, consider putting up blinds
 or blackout shades
 that can be used as needed.
Using this age old method saves us a ton on heating and cooling.  It doesn't take any extra time, you just have to decide to do it.  I dare you to try it.  Let me know how it works for you.