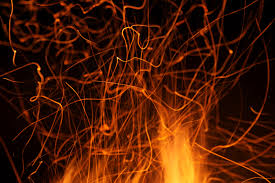 So if you were snowed in, do you have non electric heaters for your home?
Considering the weird weather we have had these last two winters, it is a very relevant concern.  There is no corner of the country where you are safe from a freaky storm.  You need to have heat available for your family, no matter what.  But there are so many heaters and it can be very confusing.  Our home came with a small wood stove and little electric space heaters in the walls.  It really didn't heat much.  Our first winter, was cold.  My wood stove had to be fed every 3 hours or you woke up in a 45 degree house!  Not cool. ( Well, ok it was very COOL!)
We bought about every style of heater, trying to find one that was affordable, dependable and easy to use.  I will review each for you as I find links, so you can dig into the ones you like a little more.  Your choice depends on your requirements.  Everyone will be different.  Decide what your goals are.  My goals are to run without electricity, heat my home sufficiently, doesn't need to be vented specifically, and have readily available fuel.  I also need one that I can cook and boil water on.
So lets see what we can find for your needs…

Mr. Heater Buddy Series Portable Propane Heaters
These are great little heaters.  This series comes in a variety of sizes that accommodate almost any need.  We bought the Big Buddy  last year, to heat our camper, and were nearly run out even on low.  I am confident that it would heat a living space in a home comfortably.  Most uses the small green bottles for fuel, so they are easy to get fuel for  and easy to store.  It is very easy for someone who is not tech savy to operate.  If you need heat that is easy to work with and easy to store when not in use, these are great.  Most models come with a tip over shut off and battery-electric start, which are easy to operate.  But it can be ignited with a lighter if the battery dies.  These heaters also come with a 1 year warranty, so you have time to get a feel for it and give it a real workout.  I love ours and am very comfortable using it indoors.

Dura Heat Convection Kerosene Heater
We have had our Dura Heat for a couple of years, and we love it.  This heater is great because it heats 360 degrees. It heats up in every direction at once.  We put it in the middle of the floor, and can heat up an entire area in a very short amount of time.  If I needed to heat a living room and adjoining bedrooms, this would be the one I picked.  It runs on kerosene, which is a liquid.  You can buy it in 1 and 5 gallon cans.  The can size you want mostly depends on how comfortable you are pouring.  I actually bought a 5 gallon bucket and a bucket pump.  I just set my bucket next to the heater and use a small hose attached to a pump to fill it.  It save wrestling with a funnel, but that is a personal choice.  It does have a built in drip tray so if you dribbled you wouldn't get it on your carpet. It also has a built in fuel gauge so you know when you need a fill up.   You could put a pot of ready made soup or spaghetti-os on top of this and it would get it warm enough to eat, but you couldn't boil water or anything with it.  I love ours.