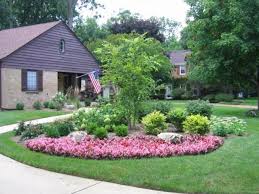 Can your landscaping do more than require maintenance and look pretty?
As a matter of fact your yard could save your life…if you plan it now.  There are several ways that landscaping modifications can benefit you in a disaster situation.
Landscaping as Food
If you integrate edible plants into your landscaping, you will have both beauty and function.  Plant some everbearing strawberries in your flower beds.  You will have sweet treats all summer.  Plant raspberries along a back fence.  Give them water and watch them go.  I know a lot of people who have a couple of tomato and pepper plants mixed into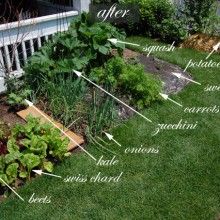 there petunias. A 4'x4′ space is big enough for a family of 4 to have salad a couple of times a week all summer.  That is not a big patch of dirt. Having a small herb garden by the patio is ideal for having fresh herbs all summer.  I have mine in pots so I can bring them in in the winter.  I love having fresh dill, sage and parsley all year.
You are already weeding and watering, why not get some groceries out of the deal.  If we never have a horrible disaster, you have some extra veggies that taste SOOO much better than store bought.  But if we did have a problem, you would have some green food in your life, when the store was empty.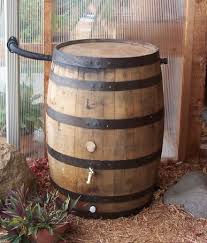 Landscaping for Water
Have you considered getting rain barrels
 for the bottoms of your gutters?  It's an easy way to have water stored just in case.  There are so many styles to chose from these days.  You can buy them or build one yourself.  Another idea is a small pond
 or large fountains
.  That would give you more gallons of usable water in an emergency.  Also consider planting to take advantage of the run off your driveway or other flat surfaces.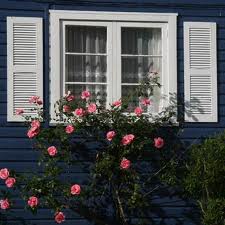 Landscaping as Defense
Picture your petunias defending your front door…yeah right.  But your  roses
?  Now that's possible. Position poky bushes like roses, yucca or raspberries by windows.  It will definitely give intruders second thoughts.  Those raspberries by the back fence…they are also border patrol.  I know people who have bigger yards, that have a birdbath at 10 yds, a tree at 25 yds, a decorative rock pile at 40 yds.  That way if they had to shoot, they have a range built right in.  Do you have landscaping that obscures views from the road?  People are less likely to mess with your stuff if they can't see it.  An imposing hedge or fence makes a great perimeter, but it's something you need to look into now.
Every yard is different, and every person's goals are different.  I can't tell you the best plan for you.  I just want you to start the discussion in your home.  I want you to consider whether your yard can contribute to your well being and not be just another thing to show the neighbors.