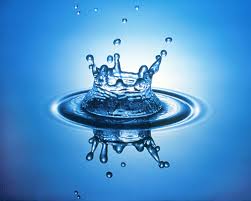 Untreated water could be any water that comes from streams, rivers and lakes. Water might be contaminated by pollutants such as chemicals or sewage, as well. Naturally occurring water can contain bacteria, such as Giardia.  If an animal could have pooped in it, it could have Giardia.  You can't see it, but even a clear stream can have it present. It can cause digestive issues, like screaming diarrhea. In some developing countries there are potentially fatal diseases, such as cholera. Water that looks clean can still contain harmful bacteria, which are invisible to the naked eye. It's important to purify your water if you suspect it has not been treated.  It may look safe to drink, but are you willing to be your life on it?
There are many ways to filter water.  Some depend on time constraints and some on personal preference.  If you need water now and you don't care about looks, you can just boil it for THREE MINUTES.  That means get it to a rolling boil and leave it for three solid minutes.  It would be safe to drink but would still have floaties.
If there is no heat source available, you can use plain household bleach (no perfumes or dyes) to treat water.  You can use 5 drops of bleach for each half gallon of water.  Put the water in a clean container, add the bleach and stir.  Let the mixture sit for half an hour.  This will kill most nasties.  It is not as effective as boiling but it is a whole lot better than nothing!
H2O Survival Water Filter Travel Straw

Now if you want to look into some more modern and  convenient alternatives, we can explore that too.  This amazing little straw is only 6 1/2 ' long, can fit in a purse or briefcase and is proven to make local water in places like Mexico and India potable. It is REALLY effective by filtering out 99.9999%  of bacteria,algae,spores, protozoa,cysts,viruses & heavy metals.  This compact filter works on over 18 GALLONS of water!
Sawyer Products SP105 Mini Water Filtration System, Single, Black

This amazing little filter system(2 pack shown) is a marvel.  It still fits in the palm of your hand, it has the same filtering capabilities for nasties.  Sawyer's certified 0.1 micron absolute filter removes bacteria and protozoa at a higher rate than accepted EPA guidelines.  It comes with a collapsible pouch, or it can be an inline filter on a standard water bottle , hiking hydration pack, or right out of a stream.  And it can filter up to 100,000 Gallons of water!! That's right.  I had to check that number and it is correct.   That  is a lot of water.  If you want something to filter water that is portable, lightweight and can service water for the whole family, this is the filter for you.  It could last through an extended emergency.

Katadyn Hiker Microfilter

The Katadyn Hiker is a tried and true.  It is a slightly bigger unit.  It pumps water out of a creek through the filter and into your bottle.  The filter is usually good for 200 gallons of water before the filter cartridge needs replaced.  This is for folks who want volume moved quickly.  It will filter a quart a minute.  This is a good choice for hikers who are filling everyone's bottle at the stream and then they're on the go.
These three are all good choices for effective filtering in any situation.  They don't require a heat source to treat water, and they filter a relatively large amount of water for a long time.  And each is well below $100.  Some are under $50.  That is a no brainer.  You need to have some way to keep your family's water safe in an emergency.   And these are all an amazing value.
by