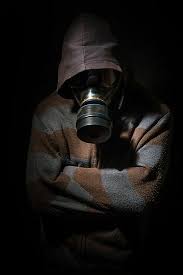 What  is a prepper? Is this who you think of when I mention preppers?

Which one of these people is a prepper?  All of them!  Are you surprised?  Practical prepping is a mindset of preparedness.
It's about being prepared for unexpected situations.  Do you believe in having house insurance?  Why?  Your house isn't on fire.  You don't want your house to burn down.  Aren't you just being silly spending money on something you don't believe will happen?  No!! Why do you buy smoke detectors?   The point is that something could happen,  and you sleep better knowing that you have done everything you can to protect and provide for your family IF a bad thing happens.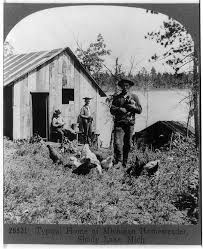 Don't you think it is arrogant and naive to believe that you can go to work, come home, golf or mow your yard, and nothing bad will ever happen to you and yours?  This is a relatively new concept.  In eons past, people grew crops stored up enough seed for next year, put away enough food to feed their family through the winter and spring.  People would raise a pig to sell, then use the money to buy everyone in the family coats and shoes for winter.  People would recycle older children's clothes and re-purpose them for younger kids or blankets.  People planned for bad winters, break downs, injuries and unforeseen disruptions to their lives.
Yet, in our world people believe that there will always be food on the shelves, power at the switch, money in the bank…why?  The only thing certain in life is change.  The boyscout motto is " BE PREPARED"…for whatever.  If you are out hiking, wear sturdy shoes and carry a drink.  If you are riding the subway, have extra fare in your pocket and watch the area around you, being aware of your surroundings.  If you live in a winter area, have extra food and water in case a winter snow storm blows in.  If you have pets, could you feed them if you lost your job for 2 months, until you found a new job?  Be prepared to live your life on your terms.  Take responsibility for your family's safety and security.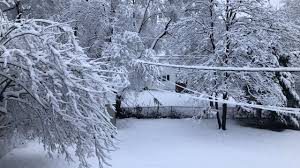 FEMA recommends every American home has 3 days worth of supplies for each person.  Many people don't even have that.  Look at the storms we have had recently.  How many times have you heard about a storm that knocked out power to thousands?  Do you think the hard working dedicated souls who are out there trying to restore power to your home will get dozens of broken poles and miles of downed lines dug out, restrung, tested and functional in 3 days?  If it's  a snow storm it'll take that long for plows and loaders to dig out to the poles and boxes!  So say it takes 2 weeks…do you want to be the mom who is camped out in the living room, snuggled up to a space heater drinking hot chocolate and playing board games with your kids, or do you want to be trying to dig your car out of a drift and trying to get a hold of the sheriff's office to rescue you, because you have no heat and no food? Either endangering your kids by taking them into a frozen wasteland, or asking someone else to stop what they are doing and jeopardize their safety…because you chose to not be prepared.
There are many things to prepare for.  Every person's prep list is a little different.  Do you have a spouse? Kids? Pets? An older person to take care of?  A health condition?  All of these factors will change the things you need.  Where you live will also have an effect on your choices.  If you live in coastal Florida or someplace where wildfires are common, you will want to consider evacuation preps first.  If you live where blizzards are common, you will need to make sure your home is stocked for a siege and your car is winter ready.  Know yourself.  Know your environment. You don't need be some weirdo to prep.  You need to be a responsible forward thinking person who understands that some problems are eliminated by preparing to meet them.  If this is you…then you are "a practical prepper!";